Aubameyang explains why he wore a T-shirt to the CAF awards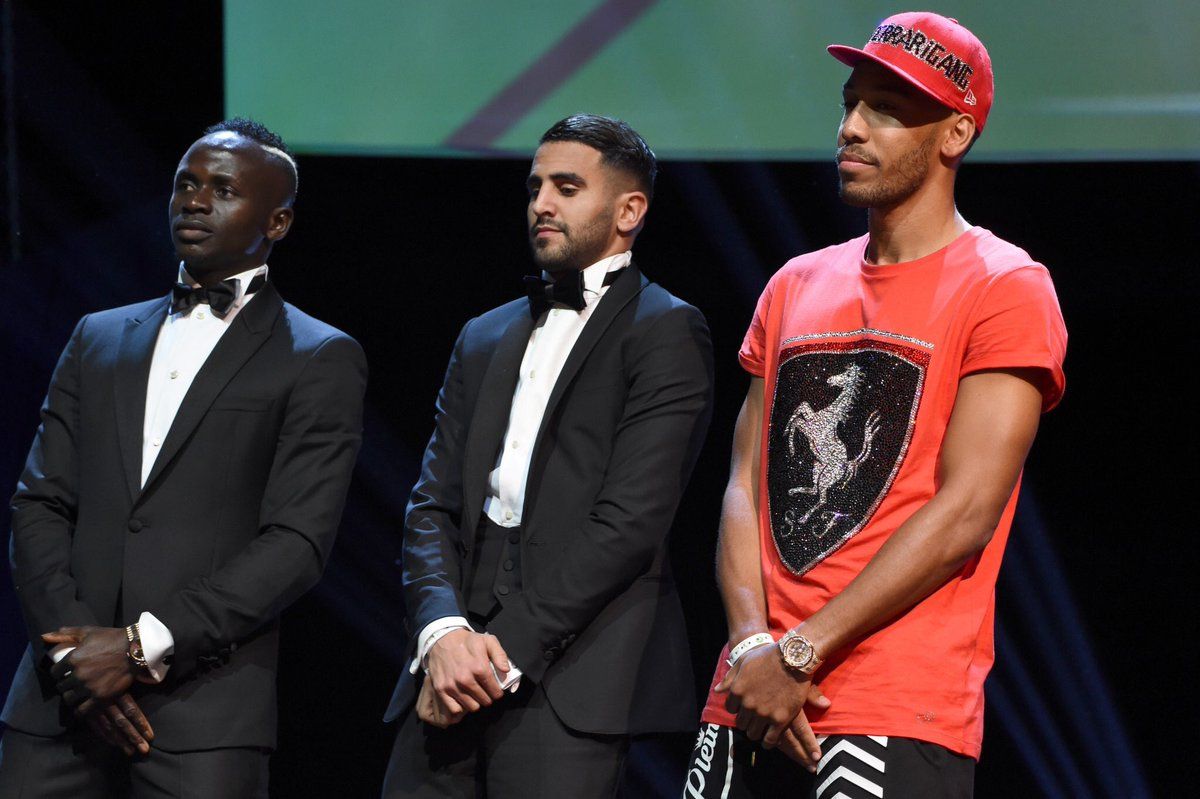 The African players were rewarded and recognized for their hardwork throughout the year as the Confederation of African Football held it's yearly awards.
The event which was extremely colorful, took place in Nigeria's capital Abuja, on Thursday.
Africa's finest in Europe- Sadio Mane, Riyad Mahrez and Pierre-Emerick Aubameyang were the three nominated for the top award, CAF Player of the Year.
But everyone was shocked to see Aubameyang dressed up in a casual T-shirt as he stepped on stage. As expected, Twitter went to work as the fans had fun with his choice.
However, many still wondered if it was a lack of respect to the organization or the Borussia Dortmund star would rather have been somewhere else.
Advert
He took to Instagram to explain that his baggage got lost on his way to Abuja.
"When you arrive for the ceremony…. and they lost our baggage!! So that's how we dress tonight. Thanks Lufthansa," he  wrote on Instagram.
Caf spokesman Junior Binyam added: "Aubameyang only arrived at the Hilton Hotel in Abuja an hour before the event without his bags, as they were missing in transit. That was why he dressed that way."
Riyad Mahrez was eventually crowned the Player of the Year and became the first Algerian and first North African to win the award since it began in 1992.
When your friends forget to tell you the party is formal pic.twitter.com/iuGRe1Z0uN

— GeniusFootball (@GeniusFootball) January 7, 2017