Messi's advice to Yerry Mina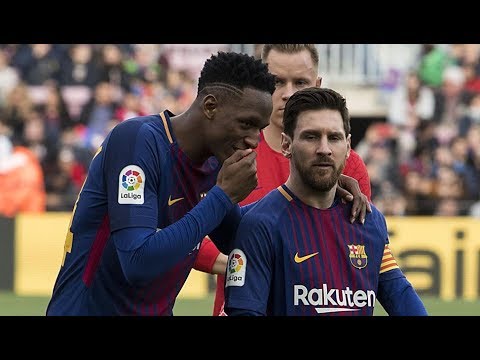 After battling Valencia to qualify for the Copa del Rey final, Barcelona faced Getafe in the La Liga.
The match at the Camp Nou on Sunday evening ended in a 0-0 draw as Barcelona failed to find a way through Getafe's defense.
Yerry Mina was handed his first start at the club and showed the fans that there's a whole lot to expect from him.
An interesting moment showing the Colombian having a chat with Messi, has been doing the rounds
With Andres Iniesta on the bench, Messi was the captain of the team and it appears Leo was dishing out his last instructions to his defensive rock.
Advert
Leo and Mina have grown close since the latter joined Barcelona from Palmeiras in the winter transfer window.
Watch video below