Messi and his son gang up against Real Madrid and succeed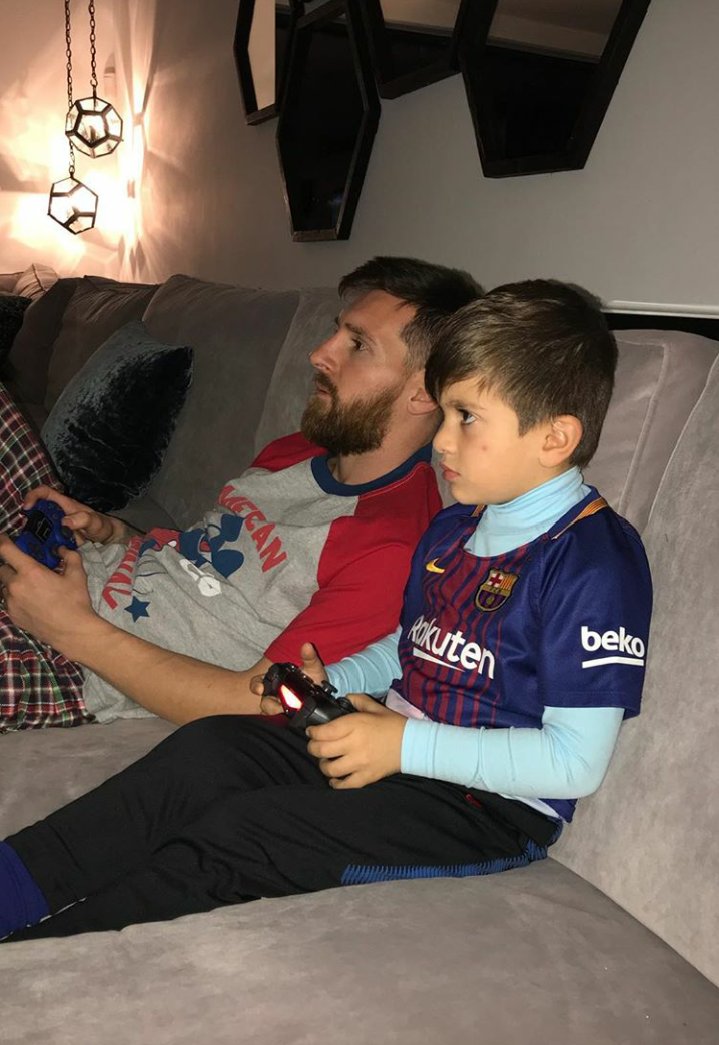 Lionel Messi had returned back to Barcelona after completing is obligation with the Argentina national team.
The rest was really needed for Messi who has played all Barcelona's games so far except the Copa del Rey game against Real Murcia.
And they was no better for Messi to rest than to team up with his eldest son, Thiago to thrash Real Madrid on Playstation 4.
In a series of pictures published by Messi's wife, Antonella, Leo was seen relaxing with Thiago.
And the snap of the screen showed they were winning their arch rivals 3-1.
Advert
See pictures below