Philippe Coutinho 'devastated' and 'on the floor'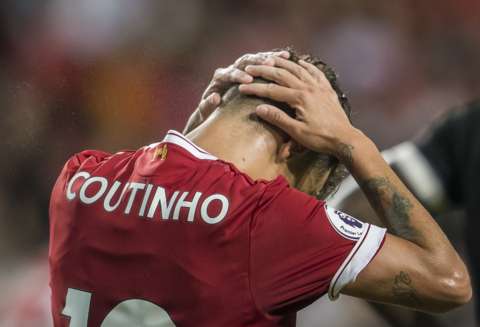 Philippe Coutinho wants to join Barcelona and sees the move as a big step in the right direction for his career.
But on Friday saw Liverpool owners release a statement confirming their desire to block any move away from Anfield.
The decision from the club has left the Brazilian very disappointed. And the extent of his disappointment has been revealed by Miguel Delany who works for British paper The Independent.
According to Delaney, before Coutinho's transfer request to the club was confirmed, he was told that the midfielder had been "devastated" and "on the floor" after Liverpool owners released their statement.
Jürgen Klopp considers Coutinho indispensable, and hinted that the timing of the deal was wrong.
With little time left in the transfer window the Reds may find it difficult to also get a replacement.
Advert
Barcelona's last offer was for 100 million euros and it took less than 40 minutes for Liverpool to reject. Klopp plays European football this season and wants his team to be as strong as possible.
But ex-Liverpool men like Steven Gerrard feels Liverpool would eventually break if Coutinho goes to war with the club.
A good reference case for Gerrard was when players like Mascherano, Torres and Luis Suarez left the club.
Liverpool are under no obligation to sell regardless of the transfer request. But it goes to show the values of the club should they keep a player who officially says he wants to leave.
Coutinho does not want to leave Liverpool through the back door, but it appears that's his only option after Liverpool failed to resolve it amicably.