Funny fan reactions as FIFA announce World Cup has been increased to 48 teams (Best Tweets)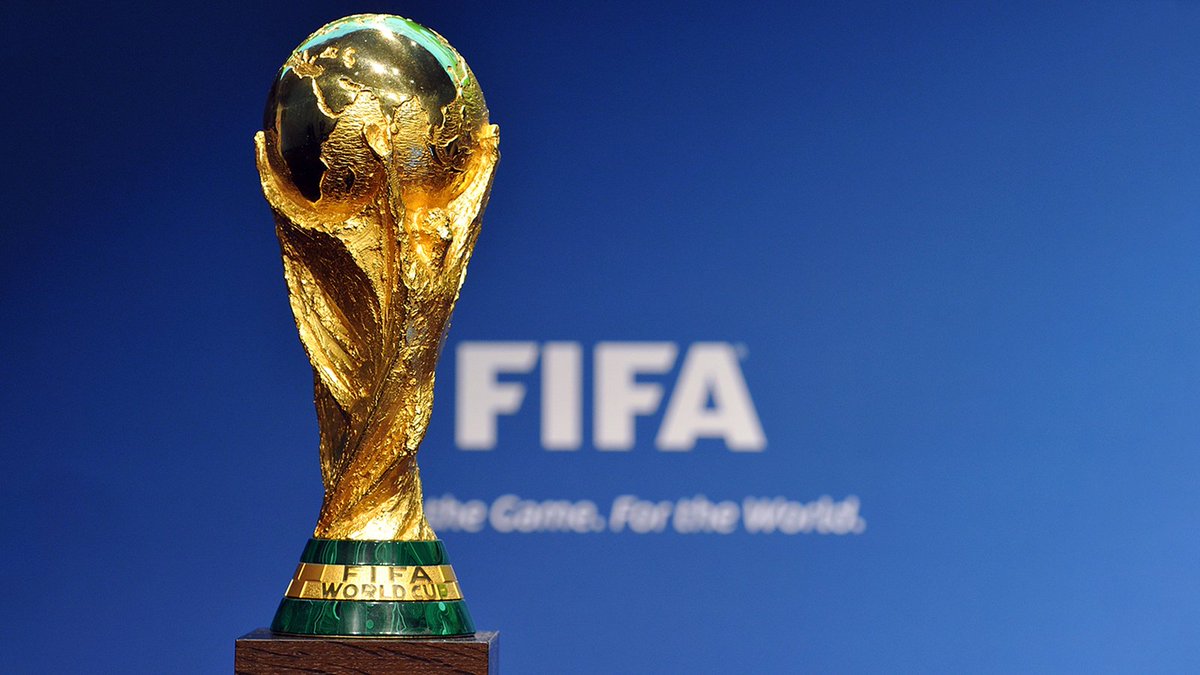 FIFA has just confirmed plans to increase to increase the World Cup from 32 to 48 teams have been ratified by FIFA's council.
Advert
The controversial proposal received unanimous votes at a Tuesday's meeting at the FIFA Council in Zurich and would be implement in the 2026 World Cup.
FIFA president Gianni Infantino, was elected last year February and one of his campaign promises was to increase the number of teams in the World Cup.
The 37-member FIFA panel were presented with five different proposals.
Two of those proposals involved a 48-team set-up, two 40-team tournaments, and the current 32-team format.
Advert
The decision has generated lots of reactions with some legends in the game like Maradona and Puyol supporting it, while others have raised concerns.
Important points to note
48 teams split into 16 groups of three teams
Top two qualify for last 32
Knock-out stage from last 32 onwards
80 matches in total
32-day tournament
UEFA want at least 16 places for European teams
Africa and Asia could see allocation increased from their total of five
USA, Canada and Mexico set to host the finals
The FIFA Council unanimously decided on a 48-team #WorldCup as of 2026:
16 groups of 3 teams. Details to follow after the meeting.

— FIFA Media (@fifamedia) January 10, 2017
How the World Cup is set to look from 2026 after FIFA decides today to increase the tournament from 32 to 48 teams pic.twitter.com/ktwPFram7A

— Rob Harris (@RobHarris) January 10, 2017
See the reactions from the fans
FIFA's plan for 2026 World Cup:

48 teams
16 groups of 3
Top 2 teams progress
Drawn group games decided by penalties pic.twitter.com/NJ9NbYpLCL

— BigSport (@BigSportGB) January 10, 2017
BREAKING NEWS: FIFA Council 'unanimously decides' on a 48-team #WorldCup as of 2026… pic.twitter.com/al1AR3K7fG

— Eurosport UK (@Eurosport_UK) January 10, 2017
FIFA believes an expanded #WorldCup will generate $975M in extra revenue [@RobHarris] pic.twitter.com/3i9RZhSXMl

— Bleacher Report UK (@br_uk) January 10, 2017
48-team idea is definitely among the worst that FIFA has come up with in its history. Embarrassing & corrupt. @FIFAcom

— Sam (@samuelJayC) January 10, 2017
Well done FIFA. Conjure up a format that could lead to penalty shootouts both teams are desperate to lose. Genius.

— Jim Proudfoot (@JimProudfoot) January 10, 2017
"Panini announce their sticker album for the next World Cup…" pic.twitter.com/cBugFWZOfY

— Simon (@HungryHatter) January 10, 2017
96 – Scotland have appealed to FIFA to increase the number of teams at the World Cup from 48 to 96. Qualification.

— OptaJoke (@OptaJoke) January 10, 2017
16 groups of 3 teams with the top two qualifying for the next round and England's target will still be to progress through the group stage.

— Doc Joshi (@Doc_Joshi) January 10, 2017
FIFA will try and invent new countries so they have a 500 team tournament. Money grabbing idiots.

— arseblog (@arseblog) January 10, 2017
Only hispters will like bloated monster of WC. Sales of obsucre kits and tweets about "how they always followed (insert minnow) will balloon

— Fernando Duarte (@Fernando_Duarte) January 10, 2017