Real Madrid are already fed up with their super signing
When it comes to making mega signings, before the likes of Manchester City and Paris Saint Germain emerged, no club could match the spending power of Real Madrid.
Los Blancos broke the world record when they paid 100.7 million euros to sign Gareth Bale from Tottenham Hotspur back in 2013.
Since his arrival in Madrid, it has been from one injury to another.
The Welshman has suffered 19 injuries in total, and in his fifth season with Madrid, he has managed just 159 games.
Bale was injured in their September 26 game against Dortmund in the Champions League. And speaking after that game, Zinedine Zidane had claimed: "Bale's not got anything serious".
Advert
That injury eventually turned into a 45-day lay off and just when he was nearing his return, he picked up another one in training and is now ruled out for another three to four weeks.
Real Madrid considering selling injury prone Gareth Bale
British reports are saying Real Madrid are fed up with the constant injuries of the 28-year-old and would sell him at the right price.
Manchester United, Chelsea and Tottenham have all been linked with the talented player.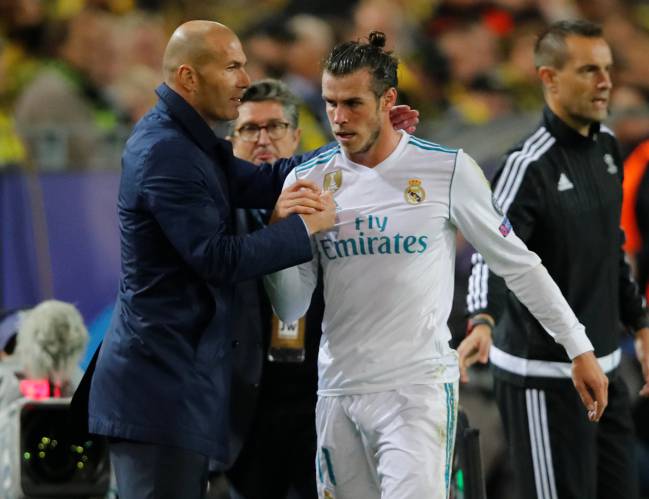 Bale has enjoyed success with Los Blancos, winning three Champions Leagues, a Liga title, a Copa del Rey, two Club World Cups, two European Super Cups and one Spanish Super Cup.