Touching: Chapecoense plane crash survivor returns to speak to younger players (See more pictures)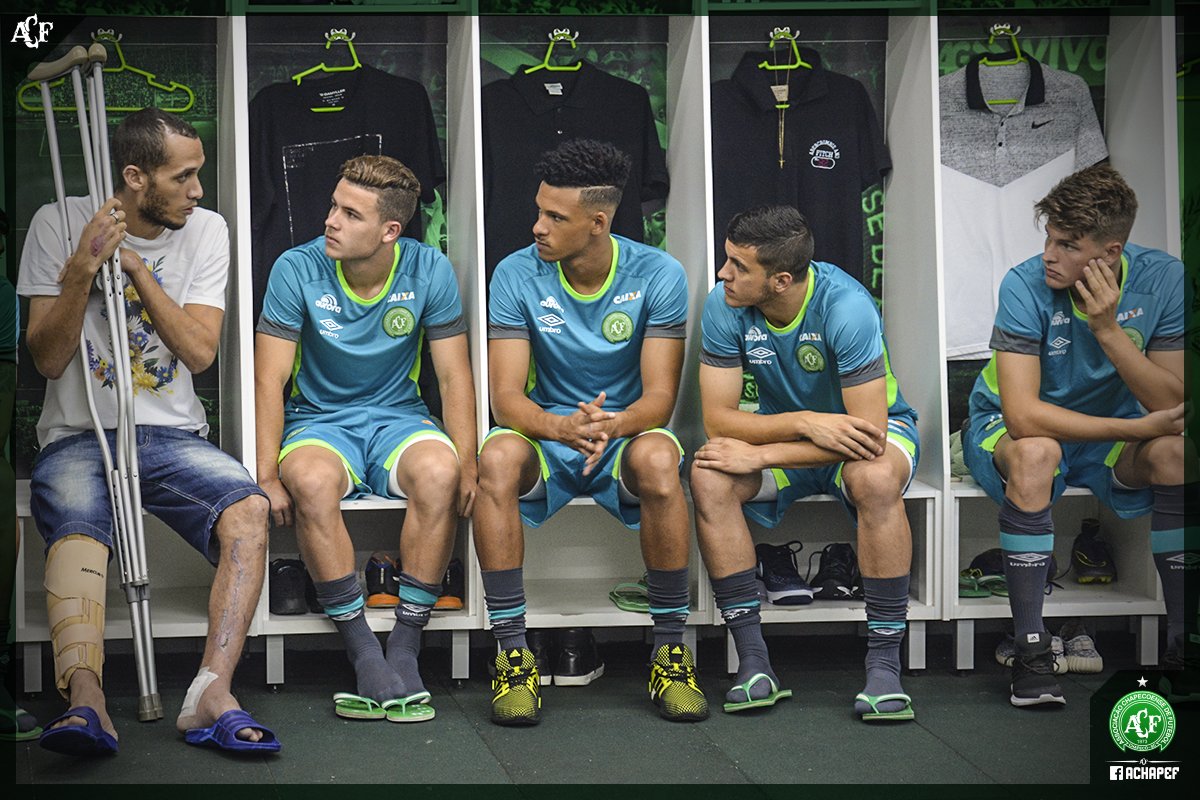 On November 28 remains one of the saddest moments in Brazilian football as a plane crashed in Colombia killing a total of 71 people including 19 players from Chapecoense also loosing their lives.
Only six people survived the crash including three members of Chapecoense.
Among them is defender Neto who has been recovering steadily and is expected to return back to play once he has fully recovered.
Winger Alan Ruschel and reserve goalkeeper Jackson Follmann were the other two players that survived. But Follmann would sadly never play football again as his left leg was amputated.
Neto made an inspiring visit to the club where he spoke with the youngsters and staffs.
The club have so far signed three player so far out of the 20 players expected to come in with majority of them on loan deals.
Advert
Despite the anticipated influx of new players, the youngsters from the club's academy would be pormoted and are expected to take part in their first game.
The club will make their return to action later this month in a friendly match against defending league champions Palmeiras
Chapecoense's official Twitter posted the picture, captioned: "A picture is worth 1000 words … Neto with athletes from the base that went up to the professional. #VamosChape."
He also had a chat with the club's staffs
Uma foto vale mais que mil palavras…
Neto com os atletas da base que subiram para o profissional.#VamosChape pic.twitter.com/hMU71nIgEg

— Chapecoense (@ChapecoenseReal) January 6, 2017