UEFA announces 2017 Team of the Year: Barcelona, Man City, Chelsea and Real Madrid stars makes list
As the footballing world looks forward to a very entertaining 2018, Europe's football governing body, UEFA, had asked fans to vote their best players of 2017.
UEFA have published the results of the voting as the best goalkeeper, defenders, midfielders and attackers were picked.
The starting XI was dominated by Real Madrid players, while Lionel Messi was the only Barcelona player in the list.
Over 8,779,639 votes were cast from 798,149 users with the bulk of traffic hailing from Europe (46%) followed by Asia (25%).
See the team below
Advert
Goalkeeper: Gianluigi Buffon (Juventus)
Defenders: Sergio Ramos (Real Madrid), Giorgio Chiellini (Juventus), Dani Alves (Juventus / PSG), Marcelo (Real Madrid)
Midfielders: Toni Kroos (Real Madrid), Luka Modric (Real Madrid), Eden Hazard (Chelsea), Kevin De Bruyne (Manchester City)
Attackers: Lionel Messi and Cristiano Ronaldo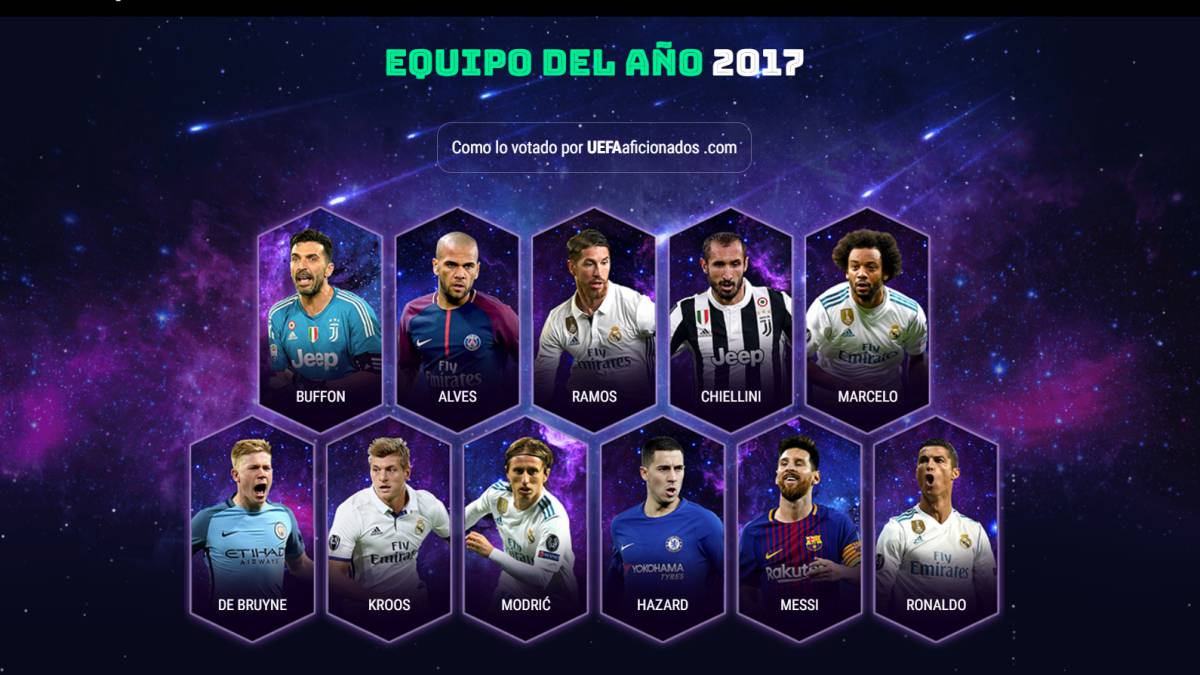 Sergio Ramos was the most voted player being selected by 588,315 users (73,7% of the total vote).
Messi was the third most voted player with a total of 477,036 votes (59,8%) which was more than the 444,430 votes (55,7%) Ronaldo attracted.