Ernesto Valverde reveals the positions Messi and Neymar would play next season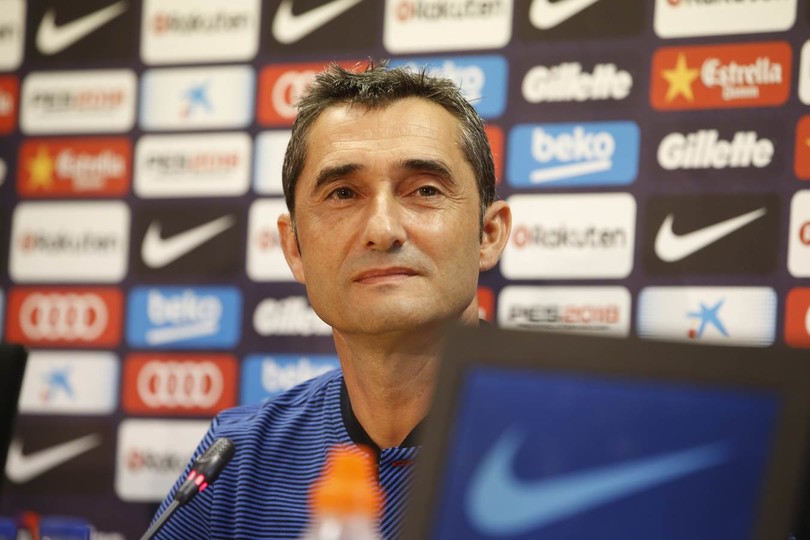 Before Ernesto Valverde was appointed Barcelona's manager a lot of managers were looked at. And one thing the Barcelona board wanted was a coach who would preserve the Barcelona philosophy.
Valverde brings with him a wealth of experience and would give any opposition coach a good tactical battle. However, they have been some talk on a change in style with the most notable one Messi's positioning.
The arrival of Gerard Deulofeu hinted that Messi would be withdrawn to play behind the attack.
Speaking at a press conference on Monday, Valverde explained: "[As for Lionel Messi], his role will be the same as that he's had in previous years.
"[Messi] is decisive in whatever position he plays, whether advanced or further back.
Advert
"Our idea is to play him in areas where he is comfortable.
"We must think about the balance of the team.
"Many things determine the position in which he plays. He can be further back and in the end end up in a zone of decisive influence."
"We want him to be in comfortable zones where he can build the play, and at the same time be close to finish too."
And on Neymar, he added: "I like [Neymar] in the position he has been playing. He is a player who can hurt the opposition."
"Neymar starts on the wing but he can play in different areas. We need to think about the team's balance and his versatility will help us."