Angry Italian fans throw fake dollars at Gianluigi Donnarumma after he rejected new Milan contract (Video)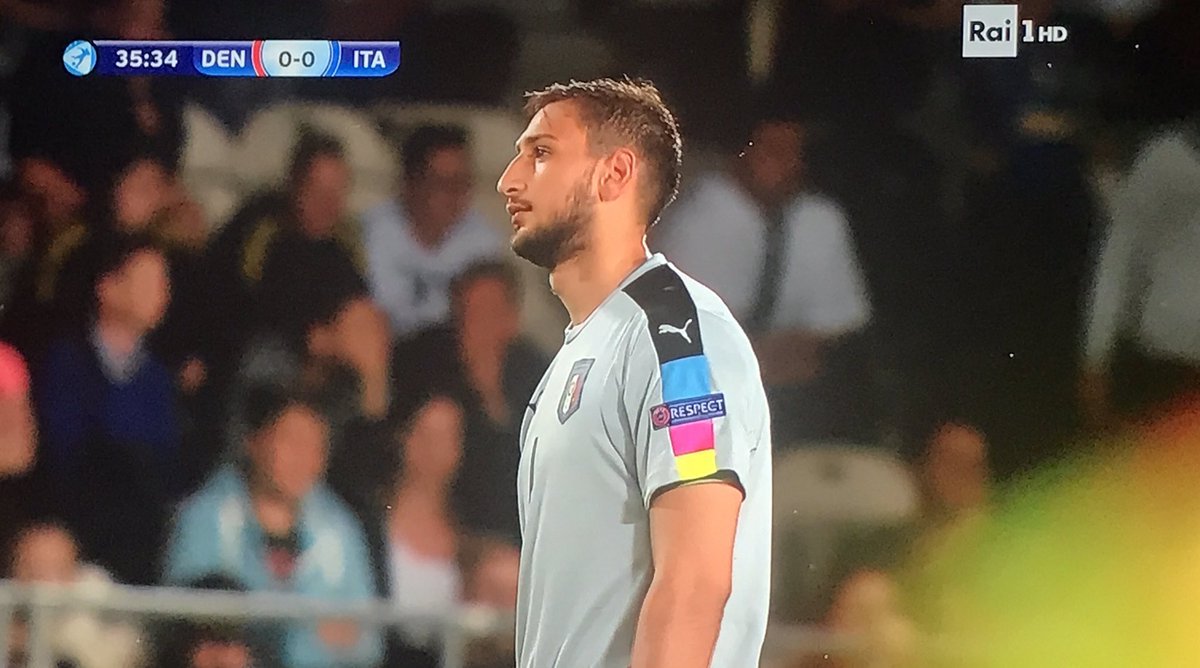 AC Milan shotstopper, Gianluigi Donnarumma, has quickly shot himself to the top of the most player in Milan list.
The 18-year-ol made a U-turn on his desire to stay in Milan, and now wants to leave the club. He has been Milan's N0 1 since he was 16-years-old, and the Italian club showed their appreciation with a mega €5 million a season deal after tax.
But he wants more money and has thrown club loyalty out the window.
Angered by his decision, some Italian fans behind the goal showed their discontent. With the scores still 0-0, they threw fake dollars at him during the European U21 Championships.
In addition, they also chanted "Dollarumma" at the wantaway player.
Advert
Watch fans throw fake dollars at Gianluigi Donnarumma
Wow! Incredible protest from Milan fans standing behind Donnarumma goal in game vs Danmark: threw dollars to his goal, banner "Dollarumma"! pic.twitter.com/2IvEUmrhwT

— Tancredi Palmeri (@tancredipalmeri) June 18, 2017
money thrown at Dollarumma pic.twitter.com/oKe9giqOLi

— Amro (@ThatBoyAmro) June 18, 2017
Donnarumma's reaction to the banknotes thrown by Milan Club Polonia. pic.twitter.com/sExXV770fM

— Milan Eye (@MilanEye) June 18, 2017
Angry Milan fans have thrown fake money at Donnarumma during Italy's U21 game with Denmark, chanting Dollarumma! 💰😂pic.twitter.com/osgbRcMtvg

— ODDSbible (@ODDSbible) June 18, 2017
Milan's offer
At a hastily-arranged press conference on Thursday, Milan's sporting director Massimiliano Mirabelli explained:
"We wanted to make him a symbol of Milan for our fans and Gigio had everything required to fill that role."
"He would have had the captain's armband and, frankly, it was an enormous offer, considering his young age and Milan's situation: €25million (£22m) net over five years means €50million (£44m) gross for the club.
"On a human level, we were upset, especially as there was no chance for negotiation. It's not true that on Thursday there was tension with Raiola and we argued with him. We both simply took stock of the situation and went our separate ways.
"We are upset, naturally, just as our fans are. And I say that with the utmost respect for Gigio and Raiola: everyone is free to make whatever decision they deem right.
"Now we are looking for a goalkeeper worthy of Milan. Whoever plays for Milan must realise what this jersey means."